3460 County Road JG
Mount Horeb, WI 53572
608-437-5530

"Superior Lines Proven Through Time"
---
Please keep watching the website for continued information on our 2014 auction.
THE HYLEE PRODUCTION AND CONSIGNMENT AUCTION WILL BE SCHEDULED AS PLANNED.
SOME GREAT CONSIGNMENTS ARE ALREADY IN.
FANTASTIC YOUNG STOCK ALREADY WINNING, SOLID PLEASURE DRIVING
AND RIDING HORSES AND SHOW STOCK.
WE'RE READY TO RUMBLE!!!
View Catalog [pdf]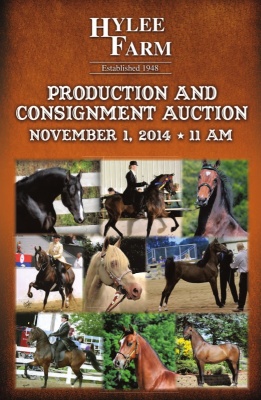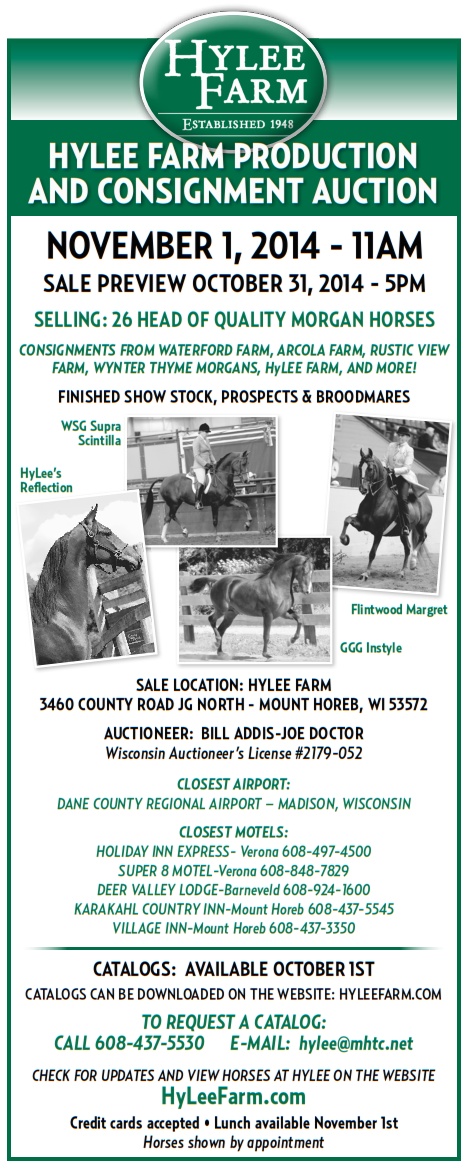 ---
North Central Morgan Association